A record breaking 18-game winning streak came to an end as Liverpool edged Manchester City 4-3 in an iconic game for all who appreciate attacking football.
Now that all the Arsenal fans can breathe easily because their "Invincibles" record will survive another season, we can take a look at how the English Premier League is shaping up as it enters the second half of the 17/18 campaign.
You'd have to say that Manchester City are too far ahead to be caught by current second-place Manchester United (who sit 12 points behind the leaders), but they in turn are barely ahead of the remaining four teams chasing a three Champions League spots. This battle for positions 2 to 4 will only get fiercer as the number of cup competitions increases, with managers needing to decide what trophies to prioritise.
The January transfer window is usually when clubs try to hold onto players rather than lose them, but there have been some notable sales this time round. Virgil van Dijk coming in for £75 million, a world record fee for a defender, and Philippe Coutinho moving to Barcelona for  a suspected £140 million are just two of the pieces of business Liverpool have done.
I suspect a deal will be finalised for Alexis Sanchez to Manchester United with Henrikh Mkhitaryan going in the opposite direction to Arsenal, but nothing is certain until the transfer window closes!
One thing for sure is this will be one of the most interesting second halves to a season we have seen, with nothing a given from the top four to the relegation candidates.
Here are my predictions from the start of the season:
Champions League positions:
1. Manchester City
2. Chelsea
3. Manchester United
4. Liverpool
Relegation positions:
18. West Ham
19. Huddersfield
20. Brighton
The top four prediction looks good; however, the table will have to change dramatically for my relegation predictions to come true, but this is the Premier League and crazier things have happened!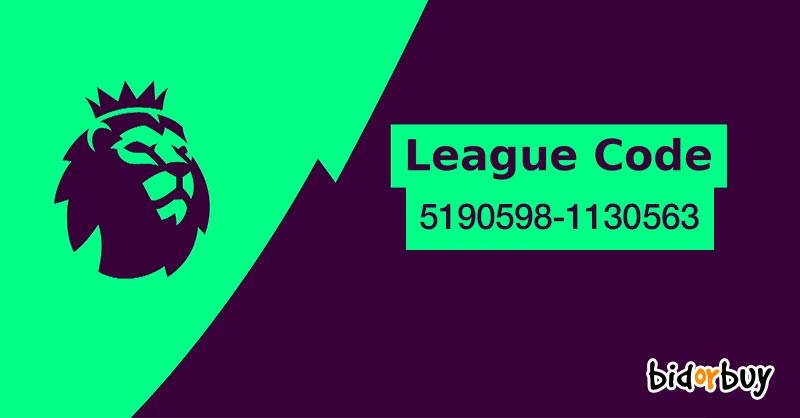 Think you're good at predictions? Why don't you join our Official Bidorbuy Fantasy League where the manager at the top of the table at the end of the season will win themselves a cool R1000 in bobbucks!
Code to join this league: 5190598-1130563
Keep an eye out for my next blog post covering the knockout rounds of the UEFA Champions League as well as English Cup competitions.
Make sure you're up to date with your favourite club's latest merchandise. With over 1500 items of the latest football gear, you are bound to find something from your favourite club's selection. Explore our range of items related to Arsenal, Chelsea, Everton, Leicester City, Liverpool, Manchester City, Manchester United, West Ham United and many more.